Synthetic Underlayment Contractors Demand
Synthetic Underlayment Brands

SUPERIOR SYNTHETIC ROOFING UNDERLAYMENT
Specifically manufactured to replace #15 Felt and #30 Felt
7 MIL thickness – a 10 square roll weighs only 23 lbs!
Works best for use under Asphalt Shingles & Residential Metal
5x lighter, 25x stronger than #15 Felt and #30 Felt
15 year limited warranty

ULTRA SYNTHETIC ROOFING UNDERLAYMENT
Specifically manufactured to replace #15 Felt and #30 Felt
11 MIL thickness – a 10 square roll weighs only 29 lbs!
Works best for use under Metal, Slate, & Asphalt Shingles
10x lighter, 25x stronger than #15 Felt and #30 Felt
30 year limited warranty

PLATINUM SYNTHETIC ROOFING UNDERLAYMENT
Specifically manufactured to replace #15 Felt and #30 Felt
17 MIL thickness – a 10 square roll weighs only 37 lbs!
Works best for use under Metal, Slate, Asphalt Shingles and Concrete & Clay Tiles
8x lighter, 35x stronger than #15 Felt and #30 Felt
40 year limited warranty

PEEL & STICK ROOFING UNDERLAYMENT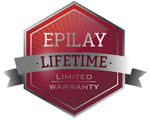 Top of the line premium heavy duty replacement for Traditional Peel and Stick Roofing Underlayment
Epilay™ PlyStiK™ PLUS is an extremely strong roofing underlayment with a 48 mil thickness and a 2 square roll weighing 48 lbs. These unique design features when coupled with exceptional tear strength and excellent adhesion allows the contractor to easily carry the roll up and down the ladder. It is available in 2 square (3ftX66.7ft) rolls.
Epilay™ PlyStiK™ PLUS Roofing underlayment with its advanced engineering is highly recommended for Self Adhered Peel & Stick, coated woven synthetic roofing underlayment for sloped roofs. Epilay™ PlyStiK™ is a Top of the line Premium Heavy Duty Commercial underlayment specifically manufactured to replace the traditional asphalt based Sand and Granular Peel & Stick Underlayments.
The adhesive layer is made from the advanced SBS Modified Bitumen based adhesive which performs extremely well in high as well as low temperatures and gives excellent adhesion to the primary roofing surface whether it is plywood or metal. The temperature performance range for Epilay™ PlyStiK™ Plus is -40° F to 260° F (-40° C to 126° C). It has a split release liner with silicone coating on both sides which helps in easier installation.
Epilay™ Plystik™ Plus is a 100% synthetic composition providing the following benefits to the roofing contractor:
HIGH-TEMP
48 mil thickness
100% recyclable
Ice Dam Protection
Excellent rollability
Limited Life time warranty
Class A Fire Rating as per ASTM E 108
Strong and durable polymer construction
Water repellant , non- absorbent and UV resistant for up to 180 days
Synthetic construction impervious to mold growth
Temperature performance range -40° F to 260° F (-40° C to 126° C)
Works best for use under Metal, Shake, concrete tiles, slates & asphalt shingles
Class A Fire ASTM E108. ASTM D1970, AC-48 and Florida Building Code approved
Does not wrinkle , crack or become stiff in colder temperatures for smooth and easy installation
Epilay™ PlyStiK PLUS will not dry out or leach oil in high heat environment as other asphalt based Peel & Stick products do
Superior 5 ply Underlayment (3 ply cross woven coated polypropylene with an additional layer of non woven polypropylene+ layer of SBS modified bitumen
GripWalk™ retains non slippery properties even during condensation or moisture on the surface
GripWalk™ High Traction top surface with Light grey color reduces heat and provide better working environment
Two side silicone treated release liner
"Secure Seal" Self sealing overlap
Excellent Nail Sealability
| Test Properties | Test Standard | Typical Values |
| --- | --- | --- |
| Unrollability | ASTM D1970 | No Cracking, tearing or damage |
| Thickness Mils | ASTM D 5147 | 48 mils |
| Tensile Strength | ASTM D 1970 | MD128/CD107 |
| Adhesion to Plywood lb/ft | ASTM D 1970 | – |
| 40° F | – | 9.4 |
| 75° F | – | 13.3 |
| Thermal Stability | ASTM D 1970 | 250° F /Pass |
| Low Temperature Flexibility | ICC AC 48 | Pass |
| Tear Resistance lb/f | ASTM D 1970 | MD163/CD184 |
| Permeability | ASTM E96 | 0.03 |
| Nail Sealability | ASTM D 1970 | Pass |
| Temperature Range | – | -40° F to 260° F |
| Fire Rating | ASTM E 108 | Class A |